Dr Chau Chak Wing Building, UTS
- Lendlease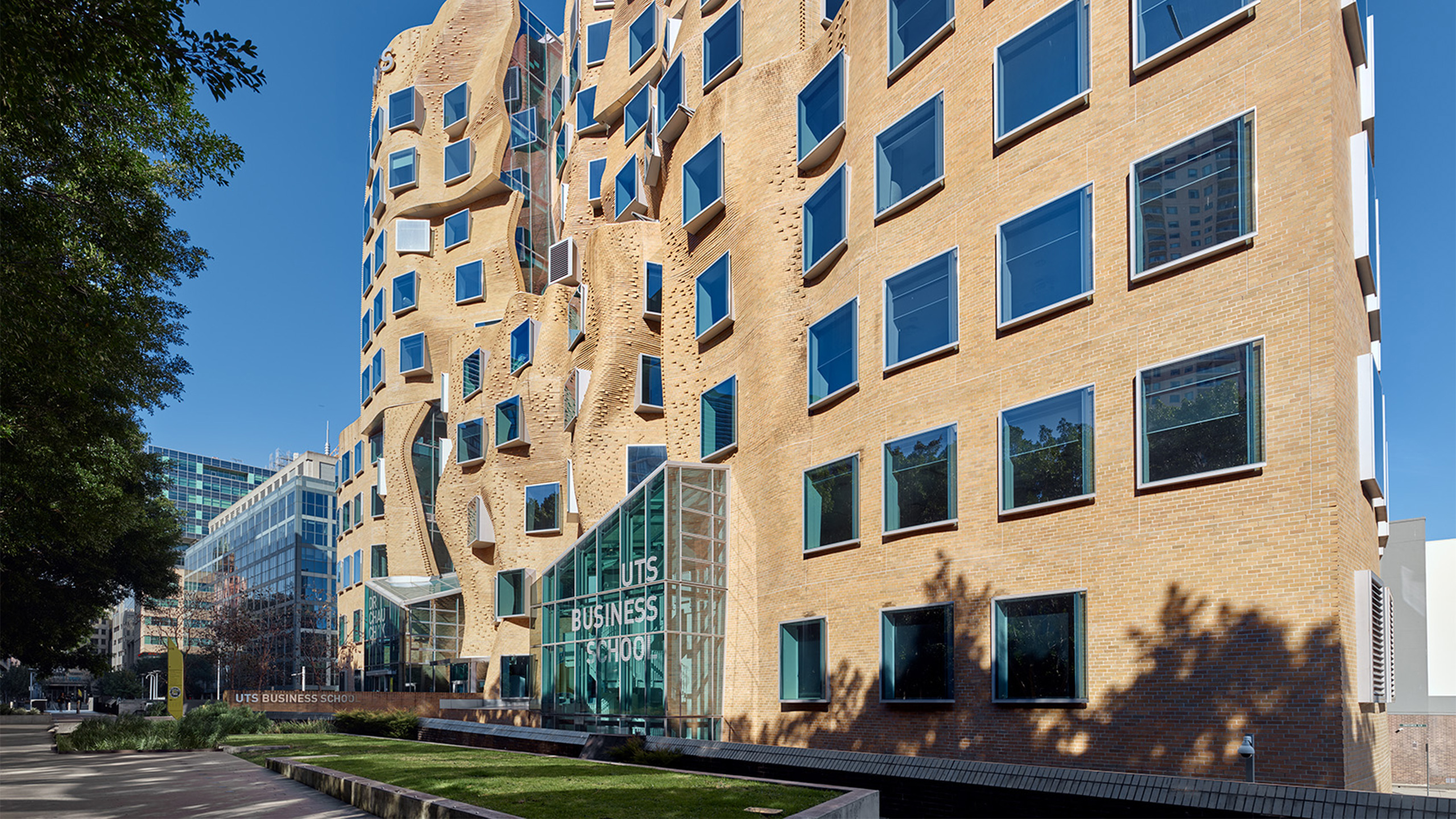 Overview
Frank Gehry's multi award-winning design for UTS's new Business School is based on the concept of a 'flexible' commercial space.
The most dramatic views of this unique building take in curved brickwork and glazing interfaces. This presented a highly complex challenge for Sharvain to "make the impossible possible" and ensure Gehry's vision was realised for maximum visual impact.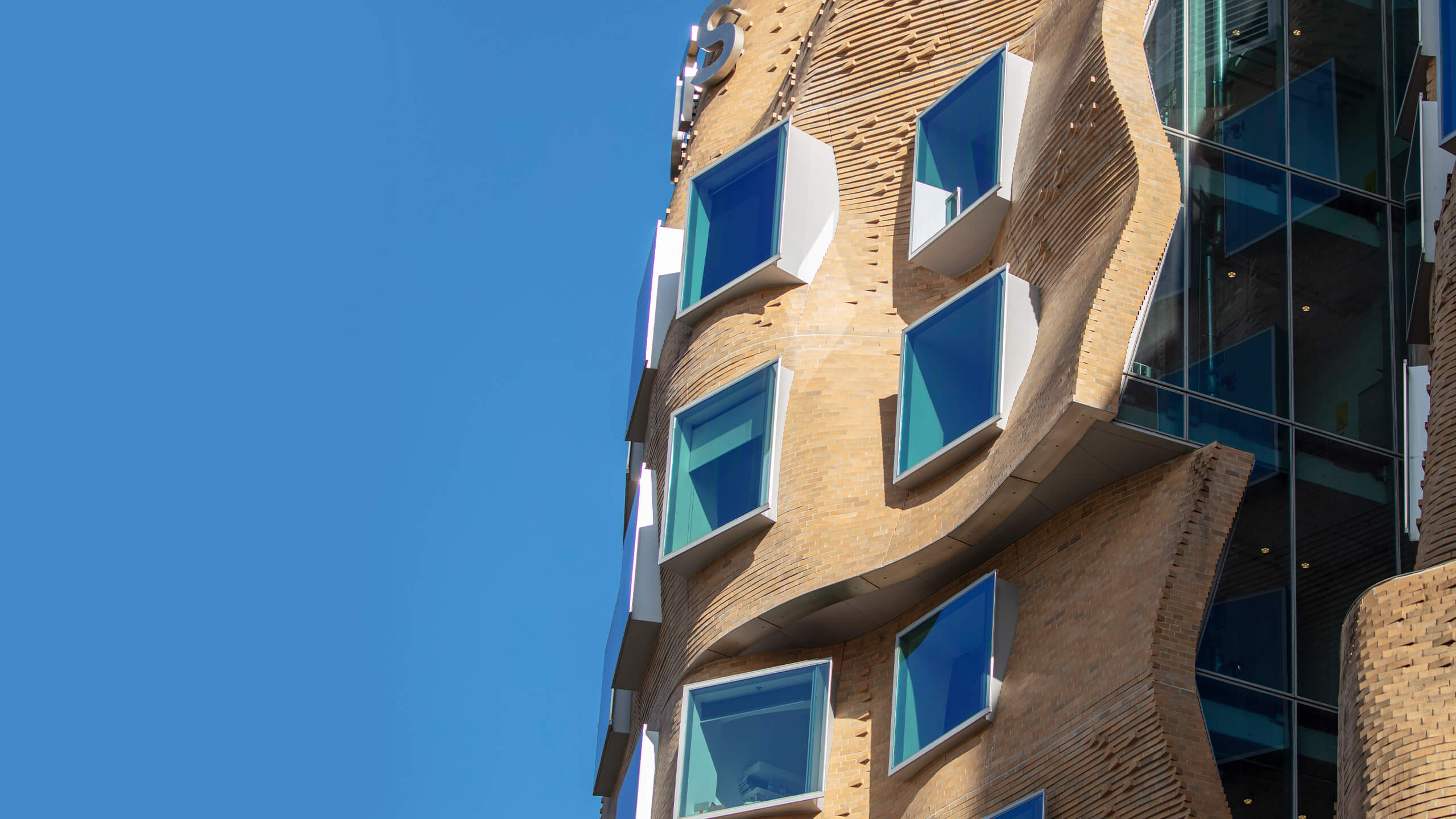 Window boxes
Framing members had to be specifically developed and tested to accommodate complex geometries and curved interfaces between curtain wall and brick façades.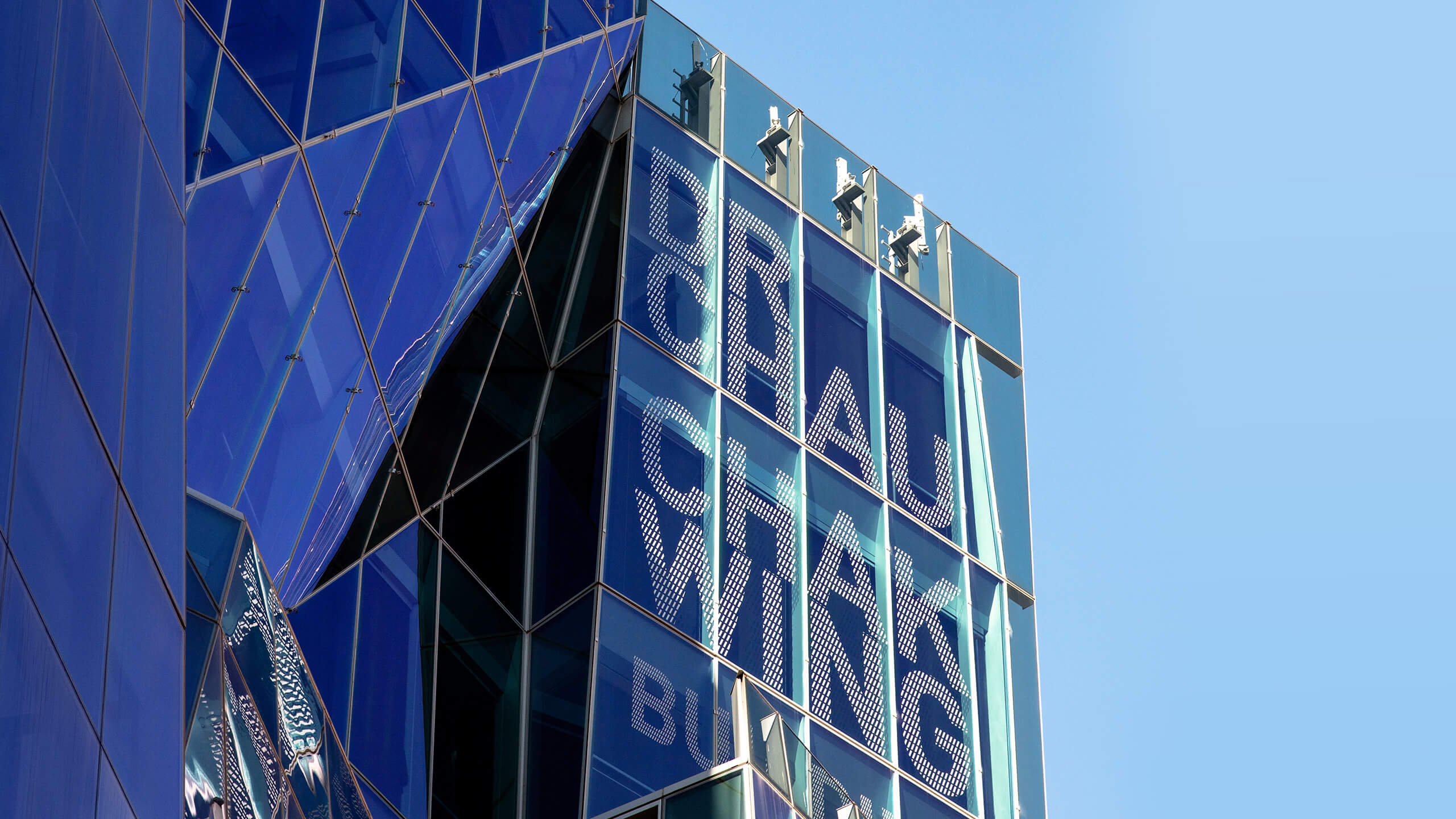 20% reflective glass
The curtain wall glazing had folds incorporated to create depth in the façade – an effect made possible by using glass reflectivity of around 20%.
Modulation
Most façade components came to the site pre-made based on a 3D execution model, significantly reducing installation time and costs.
|