Hilmer Building and SEB, UNSW
- Multiplex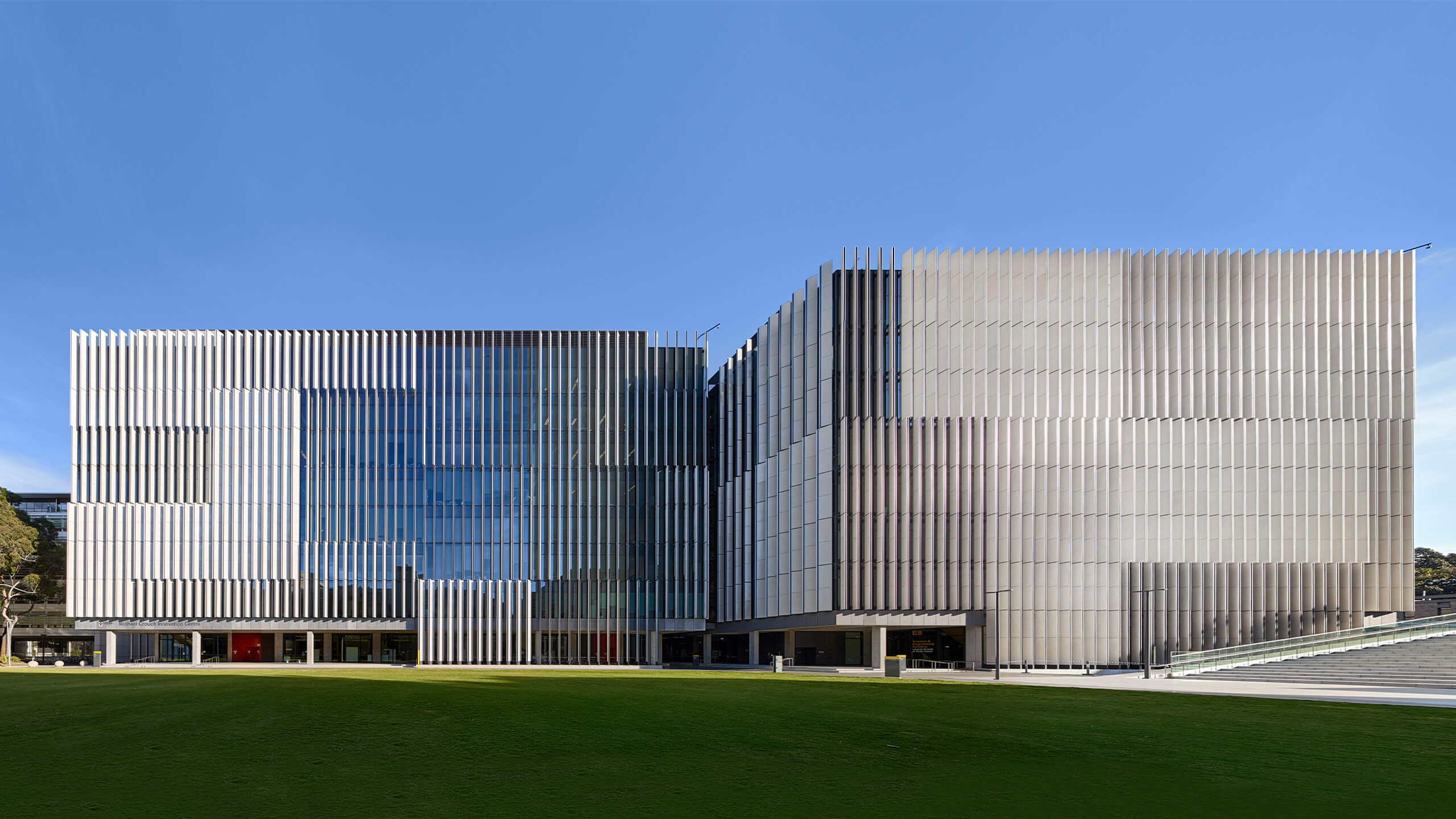 Overview
The Hilmer Building and Science and Engineering Building (SEB) at UNSW were designed to make a striking visual statement about the world-leading research taking place within. The integrated glass and concrete louvres don't just look elegant, they perform differently on each building elevation to optimise the practicality and comfort of internal spaces.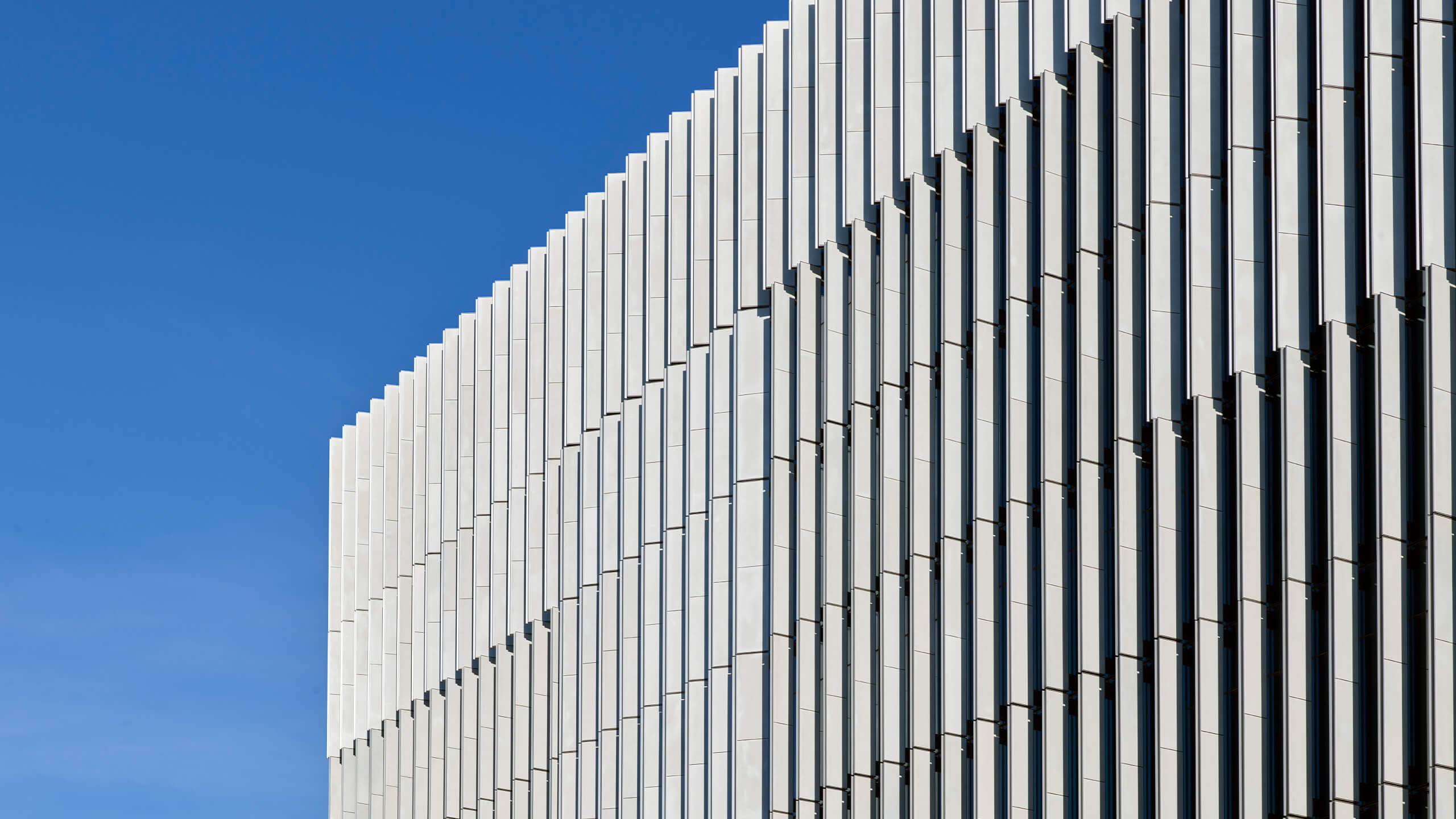 Integrated sunshades
By integrating sunshades into the façade we eliminated the need for robust steel supports and reduced construction costs.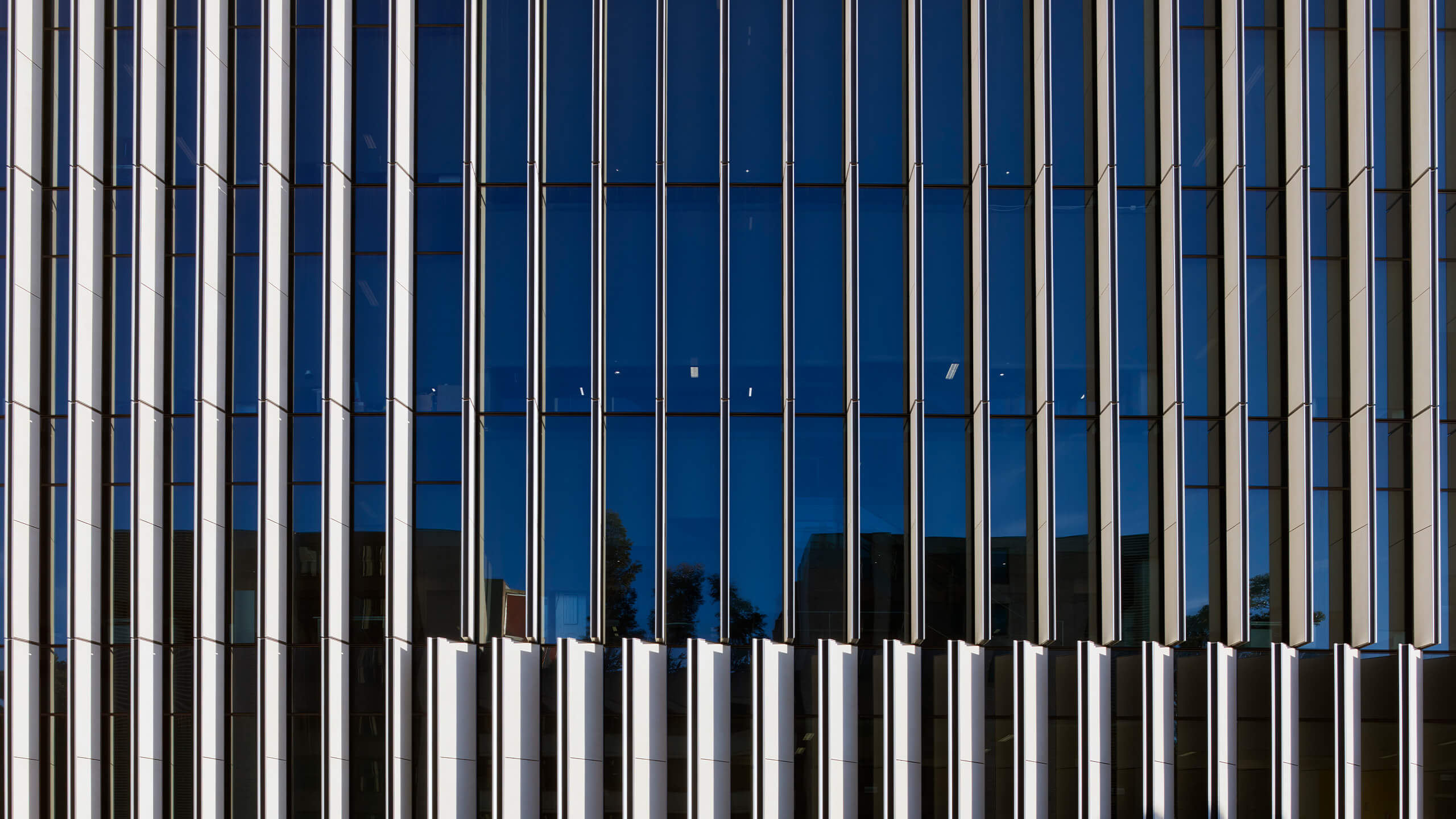 Vertical blades
We used glass-fibre reinforced concrete (GRC) louvres to minimise direct sunlight while maximising natural daylight into interior spaces.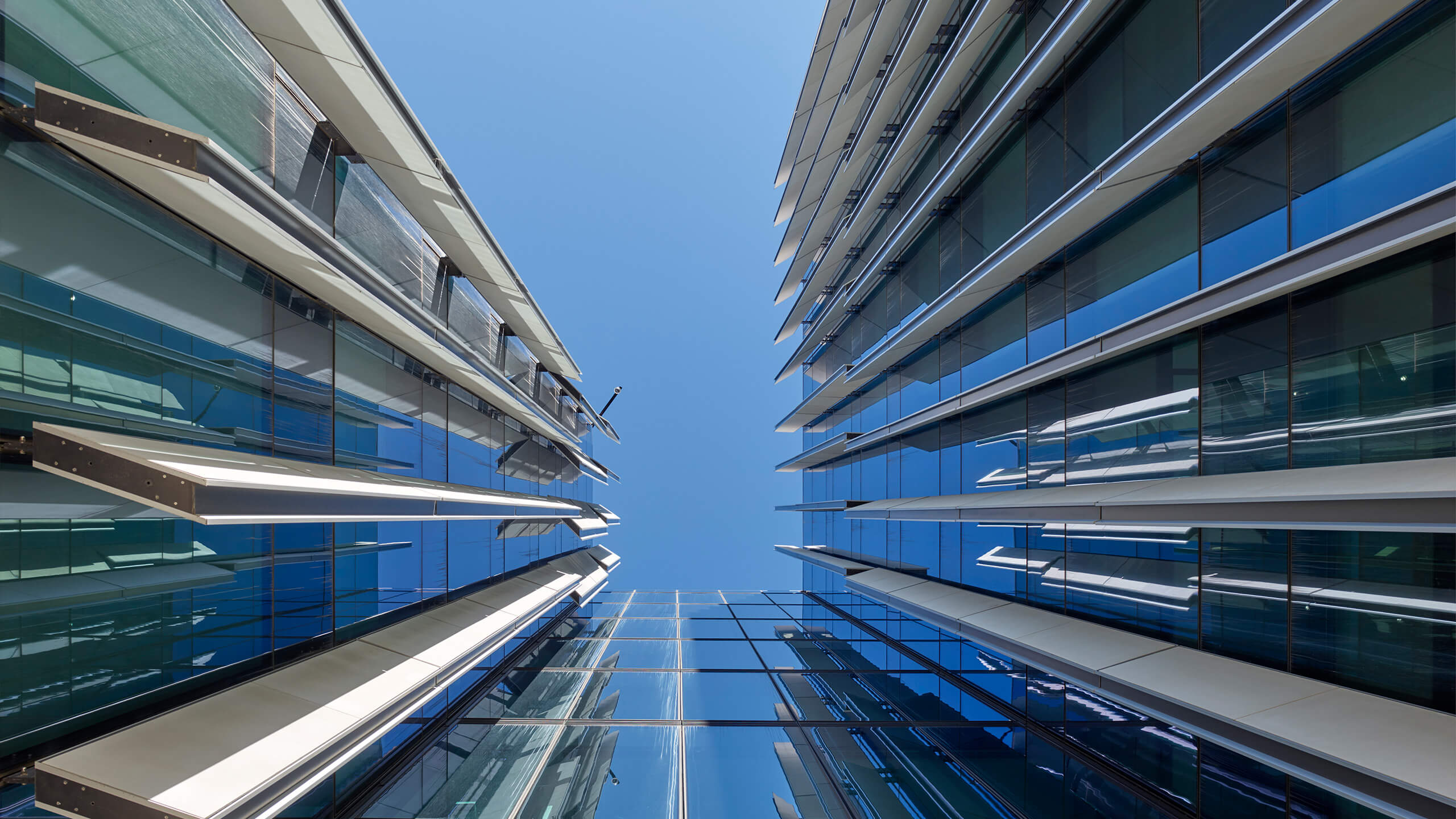 Bespoke sunshading
We used a variety of different sunshades and angles for each elevation, optimising the internal environments for each space.
|